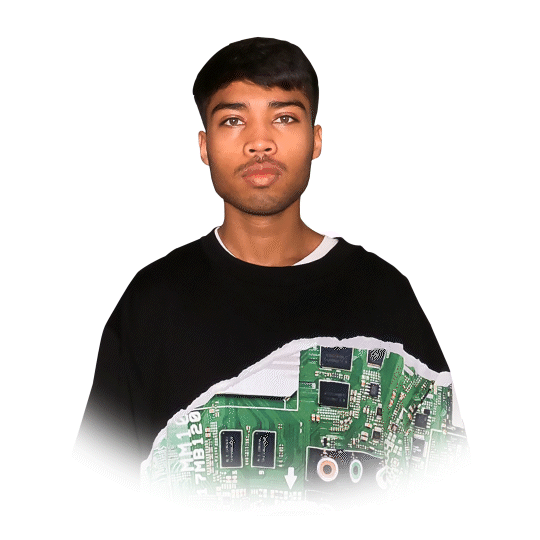 As a first-generation American with Bangladeshi roots, Muslim-American, and native New Yorker, I've always been surrounded by a multicultural kaleidoscope of tastes and ideas that have sparked my creative impulse. My ability to empathize, see the world from the standpoint of a creative/designer/artist and consumer, and find unexpected connections between ideas from different disciplines gives me a fresh and nuanced perspective that I bring to everything I do.

Studying Integrated Design & Media + Digital Art at NYU provided me with a strong foundation in creative software, audio-visual equipment, design principles, and the design thinking process. Now pursuing my MFA at Savannah College of Art & Design, I'm exploring new creative frontiers in motion media design.

My eclectic approach to work is influenced by my creative hobbies, such as watching TV shows & movies (especially animation), expanding my sonic palette, going to war (in Call of Duty), taking in art, studying philosophy, collecting sneakers & archive designer pieces, self-photography, and chronic moodboarding.

My fascination with human creativity stems from its ability to transcend language and cultural barriers. I'm always seeking new sources of inspiration to fuel my ambition to create compelling work that engages audiences meaningfully in ways they've never experienced before.
If we're in sync, let's connect!